All these while, I lied to my course mates and my housemates as well. Actually I obtained B-License right before my D-License. With B-License, I can ride a motorcycle and D-License for ordinary vehicle.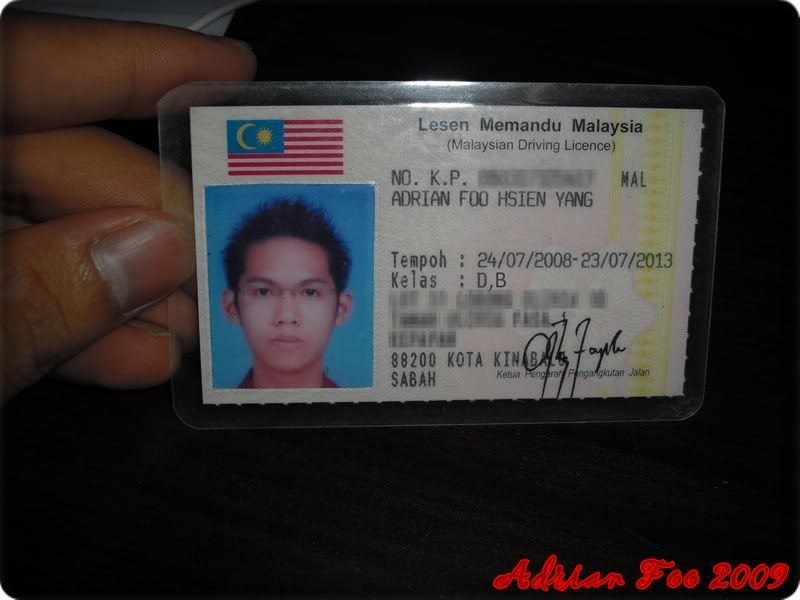 I fooled all my friends I've met in Peninsular Malaysia. I fooled Kah Keong especially that I don't know how to ride a motorcycle. Even seek help from him to tutor me on riding, gear shifting and etc. I acted "noob" and so-called new to myself when it came to riding a motorcycle.
I really thanked all of you for being foolish back to me and spent your dedicated time to teach me on riding a motorcycle. Truly sorry.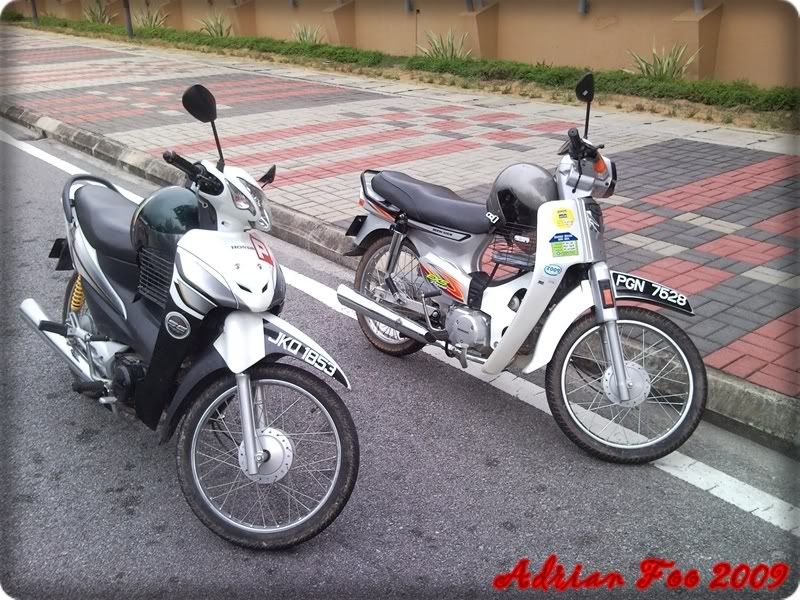 This afternoon, I borrowed Kah Keong's bike to Kampar's KTM Railway Station. I went there with my brother but riding on separate bikes. The reason: Buy train tickets from Kampar to KL Sentral.
That's me on Kah Keong's motorbike.
BUT ACTUALLY, this was how my original license looked like before I added "B" into my license. So, I'm a big liar (but a good photo editor konon).
I'm too lucky that so far after riding few times motorcycle without a legal B-License, I never get summon before.