Sometimes, people are so obsessed with me because of my belongings.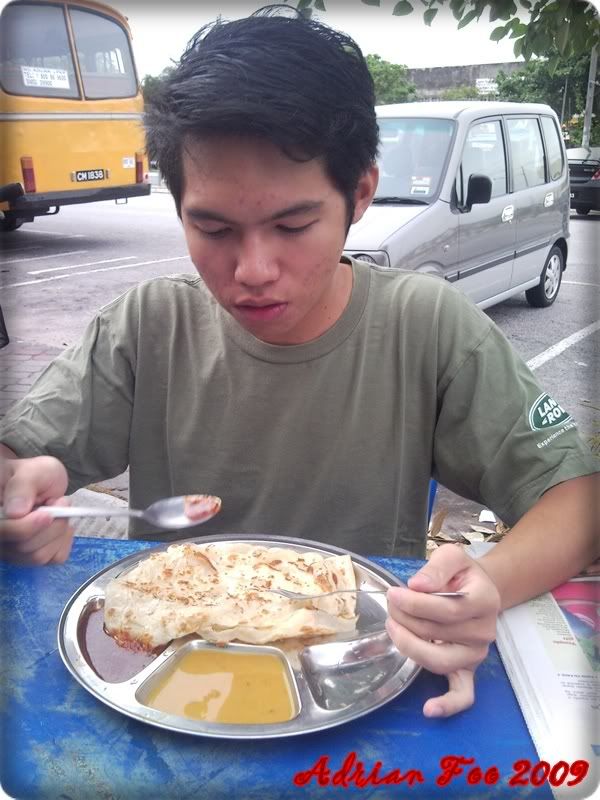 But I also obsessed with other people's belongings especially GADGETS. Ignore the Nokia N73 but take a look at Nokia 5800 Express Music…
Mirror Screen Protector. I loved it!
It looked so classy and stylish yet elegant the moment I grabbed the mobile phone with my palm. People will start looking and say "Hey, what's that shining thing on his hand?"
Because of that, people like one of my course mate has high expectation on me that he did this…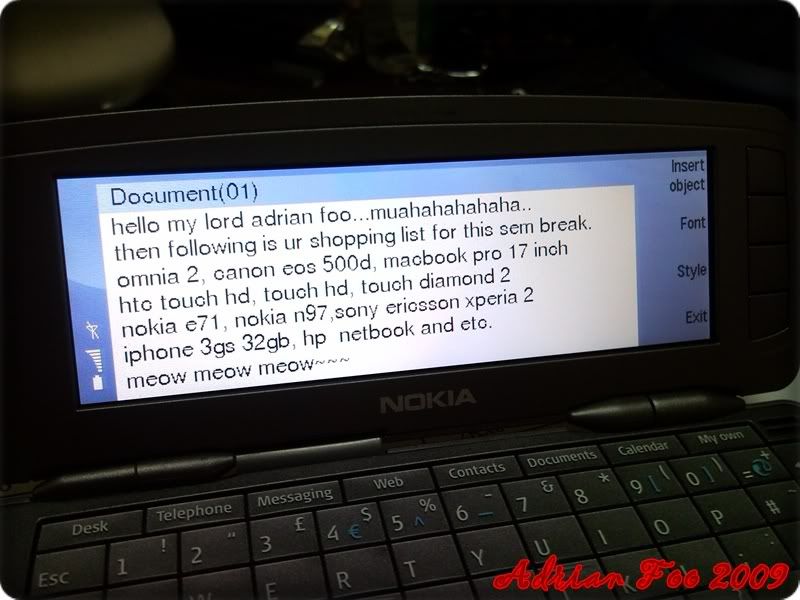 Onto my Nokia 9300i.
Samsung I8000 Omnia II – Too big for me lah. My palm barely able to grab such phone.
Canon EOS 500D – I opted to have Olympus E-P1 instead.
Apple Macbook Pro 17" – I want a desktop or a netbook.
HTC Touch HD – More than RM 3K phone is not worthy to me. No 16GB internal memory like Samsung i900 Omnia.
HTC Touch Diamond2 – How many touch screen mobile phone do I need actually? Gilerr
Nokia E71 – Don't worry, I'm trying my best to get a phone with QWERTY keyboard just the BlackBerry.
Nokia N97 – I don't really like touch screen phone running on Symbian OS.
Sony Ericsson Xperia X2 – I'm hoping my father now would let me take over his Xperia (First Generation). It would be enough for me.
Iphone 3GS 32GB – Someone told me that this phone unable to perform multi-tasking unlike Windows Mobile OS phone? No, thanks.
HP Netbook – I have nothing much to say. Sigh…
They really thought that I can afford to have all these kind of stuff. As if my father prints money for me to use every day. I also wished my father do this when government grants him a permit to do so. Hahahaha….