It all began when my father first bought it for his own business use. Next, it belonged to my mother after my father got his own computer.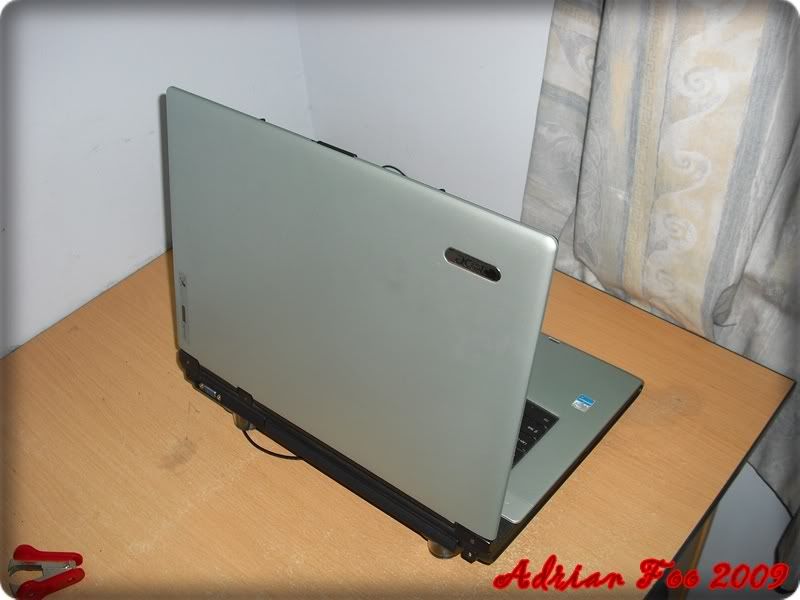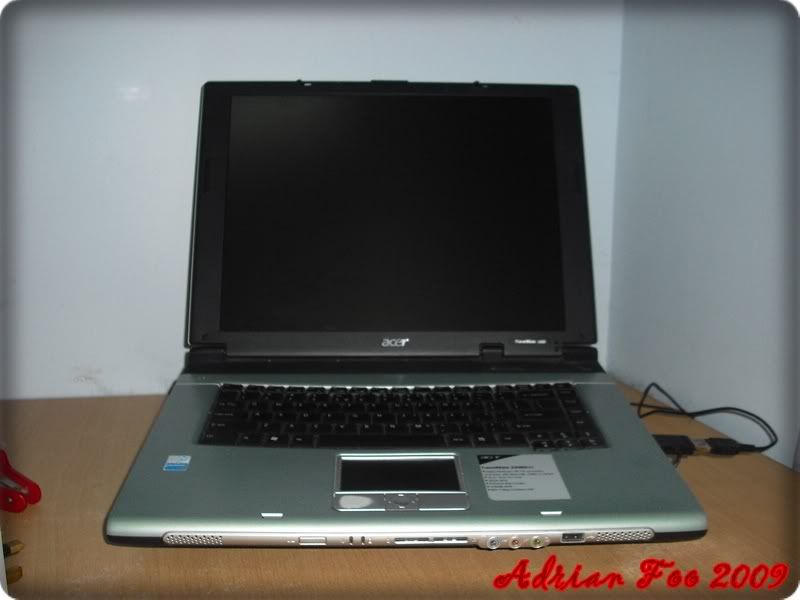 Because of the poor performance and faulty LCD display, this Acer TravelMate 2308 NLCi landed to me. Now I have two notebooks for myself.
No longer 256MB DDR RAM. I managed to boost it up with another 256MB DDR RAM cabut from my old notebook.
I hate this processor. But I have to appreciate it.
Faulty display.
My workstation.
I need:
Samsung 19" LCD monitor

USB Hubs

Logitech Media Keyboard

A4 Tech Mouse

USB to PS2 Cable

Spray to refurbish the notebook panels

Customize cooling fan to cool down this notebook (operating for 24/7)