Long ago, communication I used to communicate like this…
Cups & Strings
Till one day, my father bought me not 1 but two walkie-talkies.
Motorola & Alinco
Played until fed up and I kept it. Both of these walkie-talkies were well preserved by me. Few years later, I tried to search for them back past few days.
I thought I lost them but my brother was the one hiding it from me. I wanted to bring both of them back to Kampar next year but…
Reason #1: Alinco spoiled even though a fully charged batteries were inserted.
I approached to my father…
Me: How come this radio doesn't works?
Father: Could be the batteries?
Me: I tried the batteries on Motorola but it still works.
Father: I'll bring it to Uncle 'X' to fix it.
Reason #2: No legal license No talk.
Father: Why you need them of all the sudden? Bringing it to Ipoh?
Me: Err yah.
Father: You better don't. WEST MALAYSIANS ARE VERY SENSITIVE OF THIS.
I was being warned by my father not to simply communicate with people on certain frequencies. Because some frequencies required LICENSE to communicate. Ish, why you people the other side like that one?
Since the Motorola still working, I better bring over to Kampar next year. This walkie-talkie doesn't need any special license to communicate. I'm bringing it for ONE reason.
Worse comes to worst…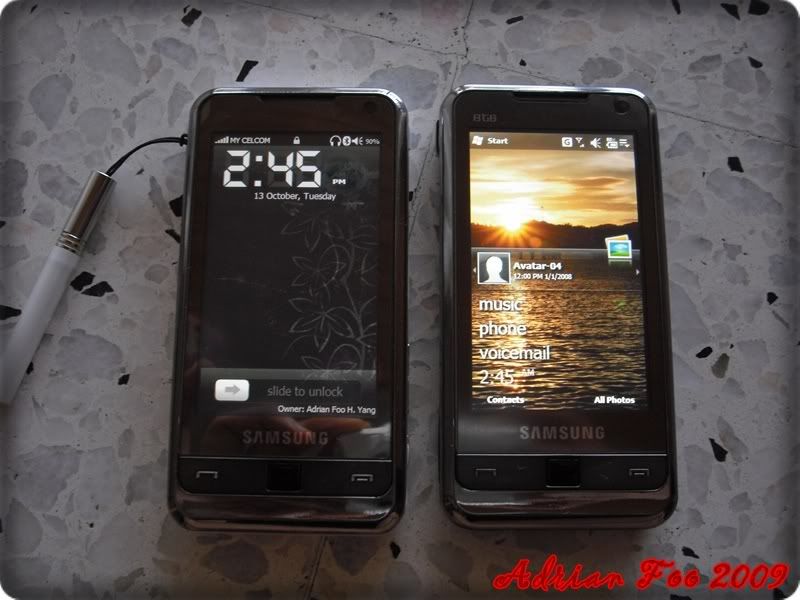 I got Samsung i900 Omnia, not 1 but 2 INSTEAD!
Another one working on Windows Mobile ® 6.5 Professional?
Omnia means everything to me in my life so far. Hahaha…