I don't care even though I'm not studying during the short semester (until 26 December 2009). I want to see how lucky am I in obtaining a sticker in order for me to park my 4WD vehicle into UTAR Perak Campus.
So I logged on to UTAR Portal and clicked on "Registration for Vehicle Parking Balloting".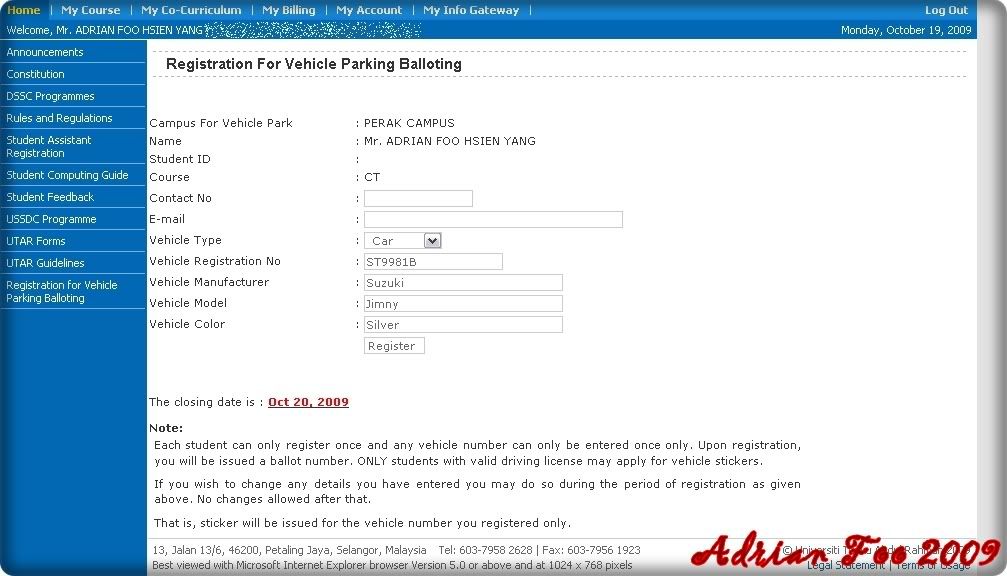 Keyed in my car details.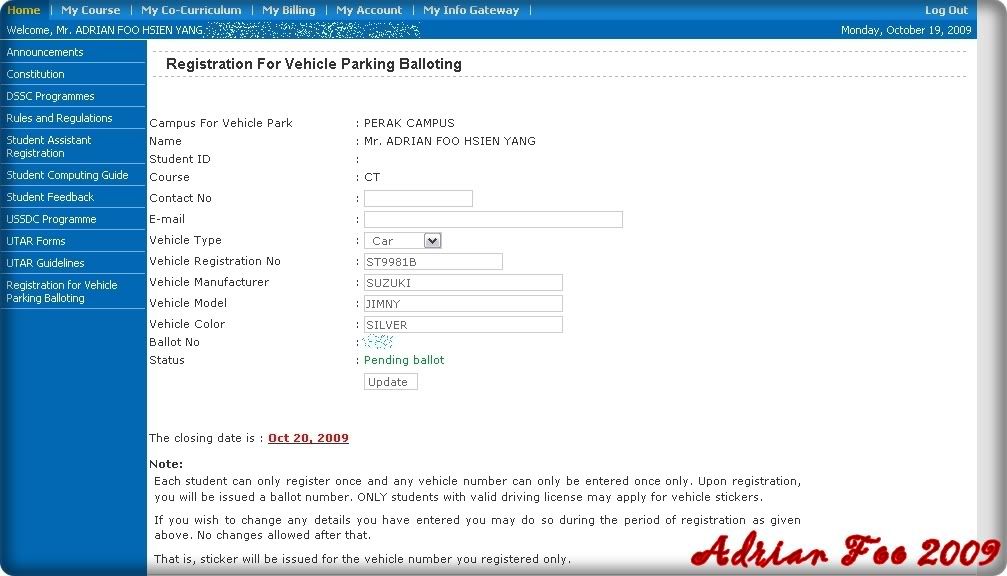 And I got my ballot number.
All I need to do was to wait for the results. Only by 21 October 2009 at 12.00 p.m. I will get to know. I just register for fun.