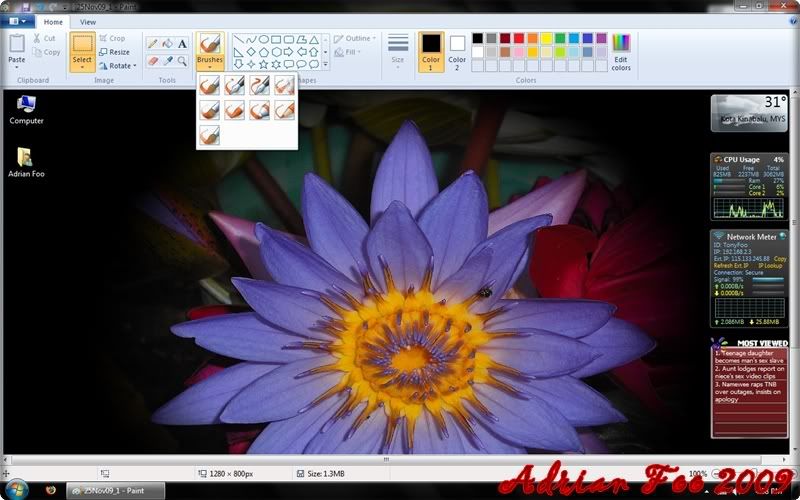 The all new Windows 7 Ultimate.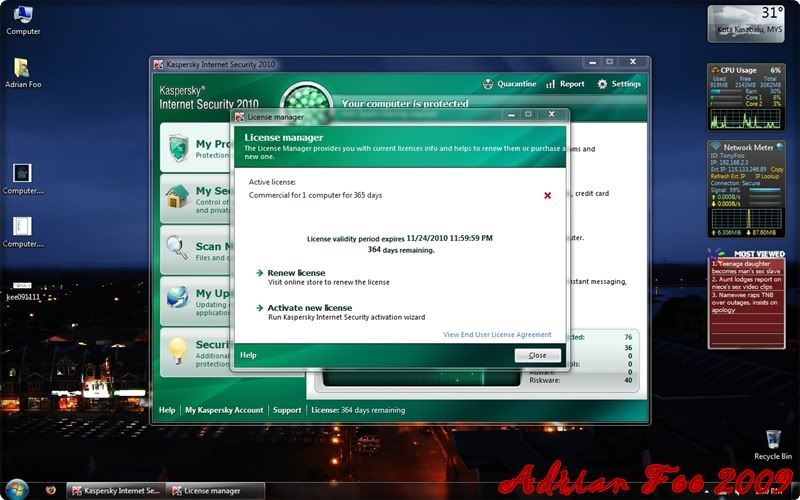 I spent RM 18.00 to purchase 1 year valid license for Kaspersky 2010.
My heart broke. I didn't realize how my Nokia 9300i turned awry.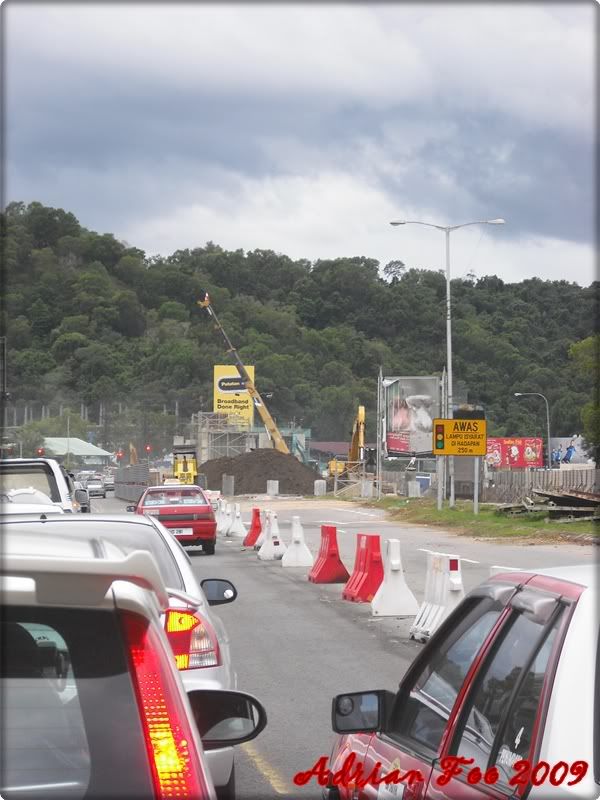 Back to work! Flyover is in progress.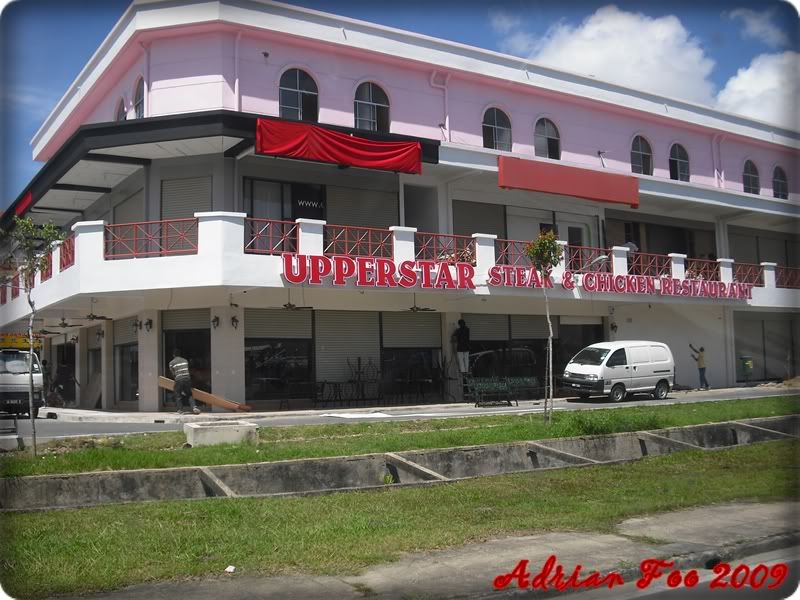 Another Upperstar Restaurant at Lintas.
Poor family of four…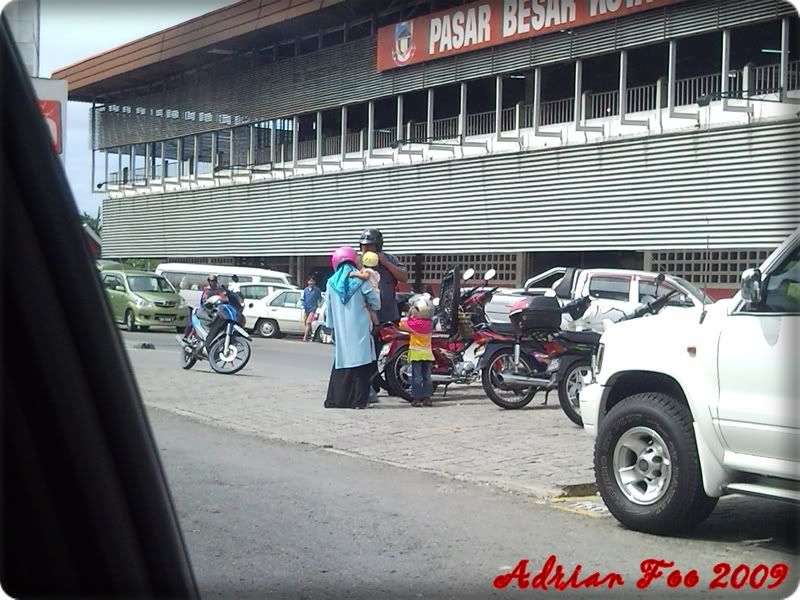 4 people sitting on a motorcycle.
That's all in a nutshell for my 8th week holiday in my hometown. I've got another yumcha session to catch at 9.00 p.m. later in Starbucks Coffee, Warisan Square. AGAIN!
I'm planning to try out their Toffee Nut Latte. Hopefully Garmin GPS able to be installed successfully in Sony Ericsson G705.