So last night, I tried to print colour photos using my father's Canon Pixma MX 318. It was well equipped with CISS.
It was don't-know-how-many months ago I never use my own printer to print photos.
I don't understand why my father bought so much of them but never use them.
I chose Kodak Inkjet Photo Glossy Paper as my right choices of paper to print one of my favourite photos…
Classic House, Kampar, Perak.
Started to print…
Printing in progress.
The outcome.
Sadly to see that…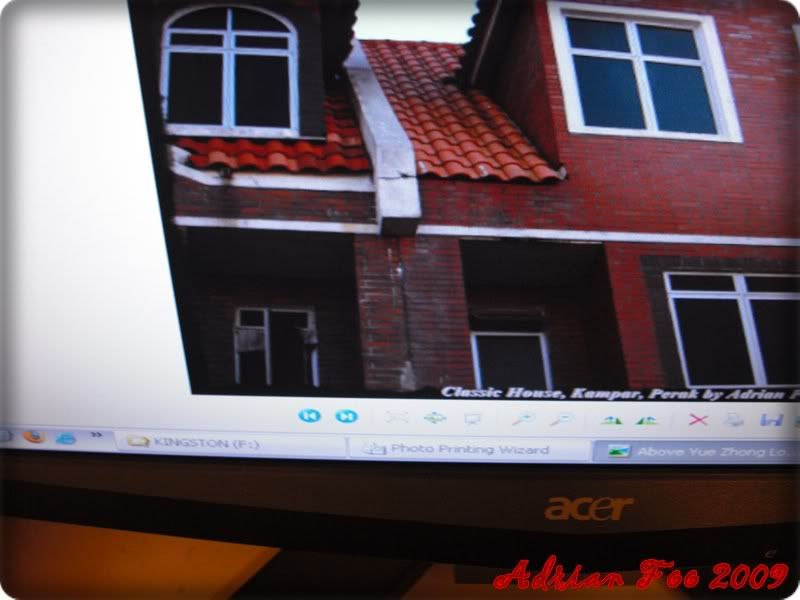 This particular area so brightly displayed by the monitor.
But so dark after it was printed out.
Overall: Satisfied!