Everyone in this world would definitely have their respective treat list to fulfill their life. As for me, Will it be My Top $ Treat List or My Top 5 Treat List?
When environment these days emphasized more to GREEN. To treat myself to a GREEN world, there's always a place called ALAMESRA in Kota Kinabalu, Sabah.
I would like to live in such a boutique bungalow. Such contemporary tropical bungalow is a mix of casual elegance and liveability that is inspired by the rich outdoor heritage of Sabah.
The bungalow combines the quality and craftsmanship of the tropics with the easy flow and spacious, light-filled as illustrated in the pictures below.
Take a Walkthrough Animation by playing the video below.
Travelling? Oh yes, I would love to travel the most popular state of United Arab Emirates, Dubai!
In Dubai, the place which a-must-visit for me are
Burj Dubai, "the gateway to Heaven"?
Burj al-Arab, 7-star hotel yet luxurious hotel?
Palm Island?
Palm Jebel Ali, Palm Jumeirah, Palm Deira and even The World? WoW!
I also want to enjoy the musical fountain found in Dubai just like the video below…
Magnificent isn't it?
To make my trip more memorable, I do need a camera as well to capture the wonderful moments I have. There goes the Olympus E-P1…
A compact DSLR camera for me.
Truly amazing camera that comes with 12.3 Megapixels High-Speed Live MOSTM Sensor. It allows me to capture DSLR quality pictures. A truly amazing camera indeed enables me to shoot High Definition Videos whenever and wherever I may be.
High Image quality of an SLR + Easy to use & easy to carry = Micro Four Thirds
Not a Compact. Not an SLR… It's a PEN.
Another thing that I have to add into my treat list, Nokia E72. I can't wait for this phone land onto my palm. As you know, I would love to be like an entrepreneur look.
Adoring the QWERTY keyboard.
I'll let the videos below do the talkings…
Last but not least, a notebook. From the brand DELL! It's time to treat myself to a free DELL Inspiron 13 which I'm longing for so long.
Outer Beauty: It's smooth edges and crisp clear lines are simply designed to inspire. To give inspiration during work, blog, play and surfing the net. I would prefer the Alpine White colour to personalize my DELL Inspiron 13.
"But I see your true colours shining through
I see your true colours and that's why I love you
So don't be afraid to let them show your true colours"
Always Connected: To me, no connectivity = no life. Now, This DELL has enhanced wireless supports up to 802.11n connections. WoW "n"! Can connect to a wireless network much further.
With the wireless connectivity plus DELLTM Webcam Central, I can now chat with my family and friends. From Kampar, Perak broadcasting video chat to my hometown, Kota Kinabalu, Sabah
"It's a small world after all"
Wide Vivid Display: When you think DELL Inspiron 13, the "13" is not enough for me? I have no worries. The DELL Inspiron 13 gives me more about 13.3 inches wide screen.
0.3 inches means to provide me 16:9 widescreen format so that I don't need to squint or lean up close t kiss my Inspiron 13.
"What you see is what you get"
High Definition Experience: I would love my DELL Inspiron 13 to be equipped with ATI RadeonTM HD 4330 graphic card.
I can enjoy not only the High-Definition effects but also the TRUE Motion of a movie played when I hook up to a LCD TV using the one-cord HDMI connection. That's what I call, true high-definition cinematic experience.
"Believe the unbelieveble"
Portable Power: With the heart of Intel ® Centrino ® 2 processor technology on board, that delivers 50% more performance,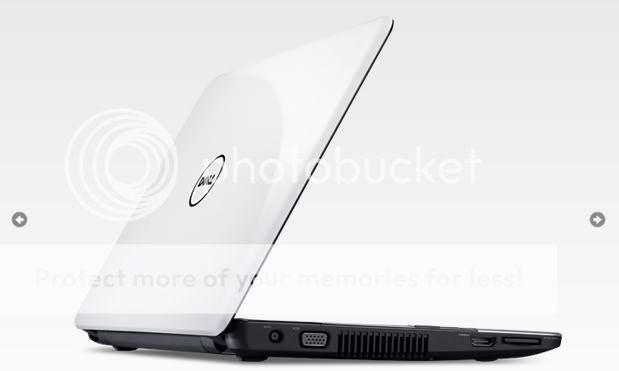 I can perform multiple of task without letting the computer FREEZE! From photo-editting to running electronic simulations for my assignments, that's all I need, Intel ® Centrino ® 2 processor.
"Quantity doesn't means Quality
Quantity doesn't means Quality
As long as there's Productivity"
As you're reading my post, don't forget that YOU'RE BEING REWARDED! Your reward will be RM 100 instant cash redemption when you make purchase of Dell Inspiron 13 (S510701MY). Here's the coupon code:
7ZQVQF2RLZRKW3
However, this promotion is only available online or by calling 1800-88-0301. This coupon code EXPIRES on 10th November 2009.