Another gathering with my LaSallian classmates was held at Old Town CityMall last night. As usual, I had the hard time to look for parking. Ended up parking like…
In between two pillars. I found it's cute to park like that.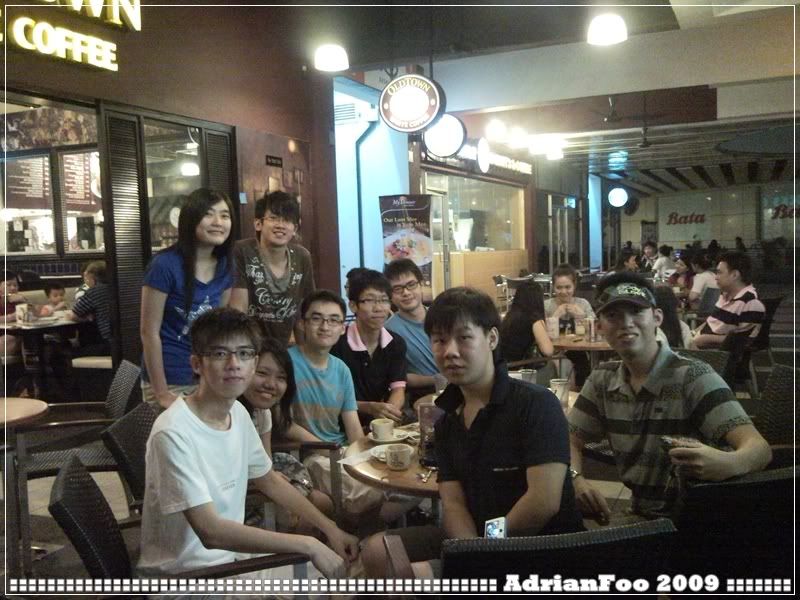 Standing (L-R): Tzyy Shan & Zeuxiant.
Sitting (counterclockwise): Kenny, Eddie, Gregory, Mitorica, Ken Hong, Frank & Me.
All pictures above were taken using my Samsung i900 Omnia. Forgive me for the poor quality.