Logitech or A4Tech? For mouse, I would go for A4Tech. I was amazed that most A4Tech mouse comes with a "2X Button". A button that helps you to double click by just a click from your finger. Last year, I bought this model…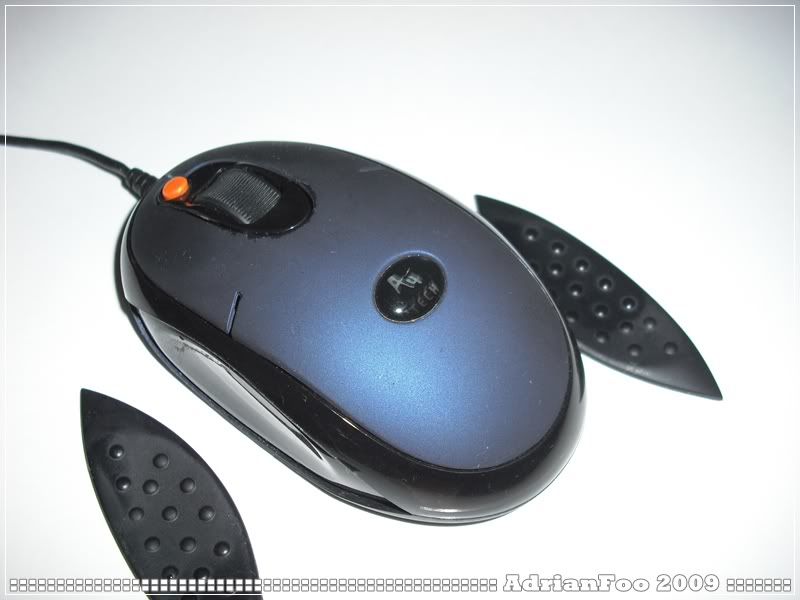 A4Tech MOP-20D (Rubber grips had turned out to be sticky)
Back to the main title…
Overview: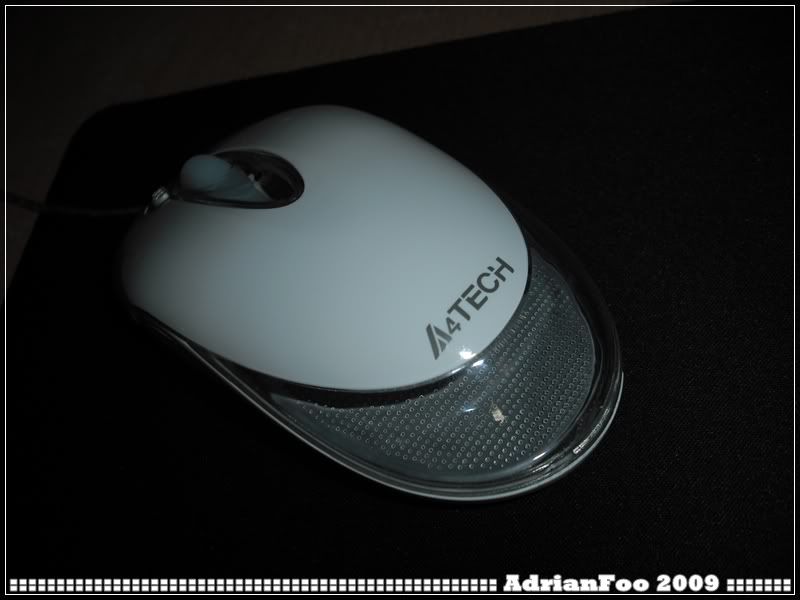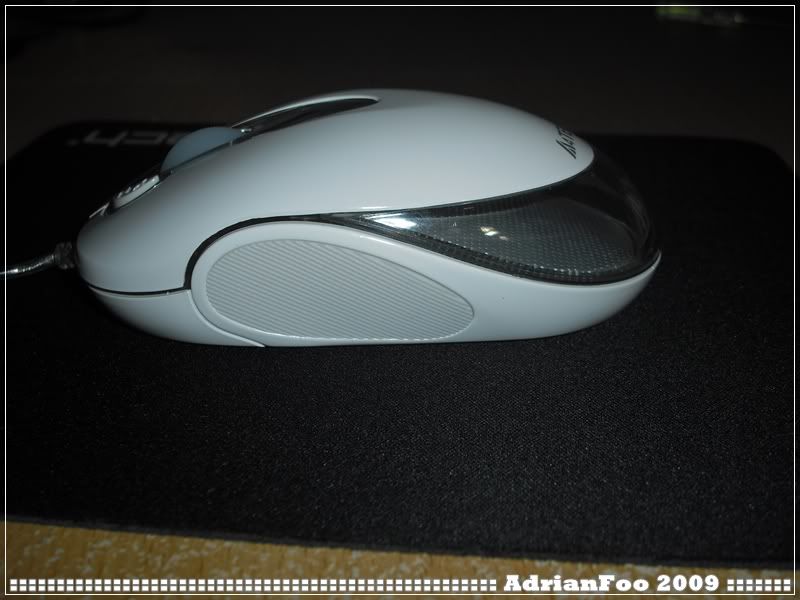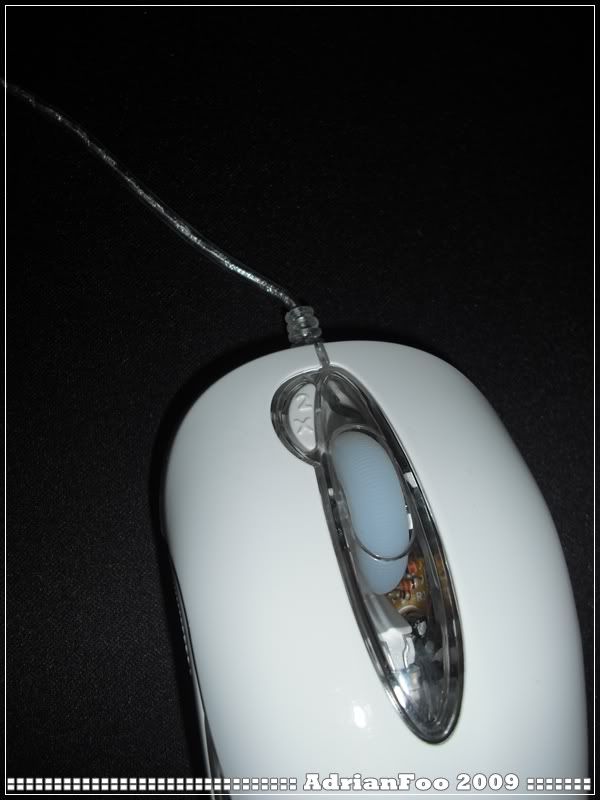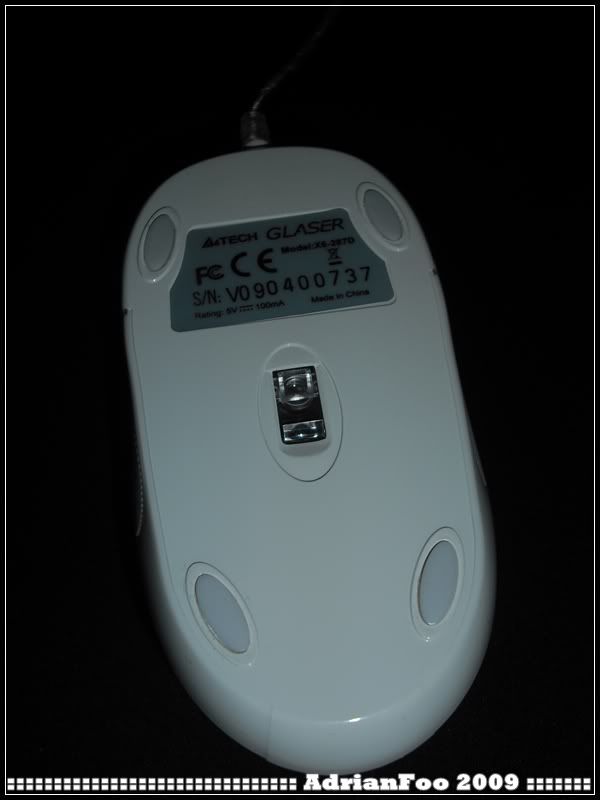 Only available in WHITE colour.
Features: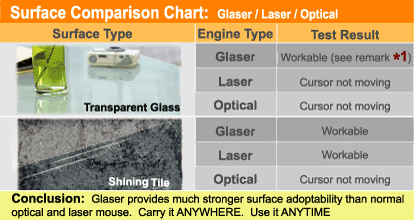 The Box & Inside: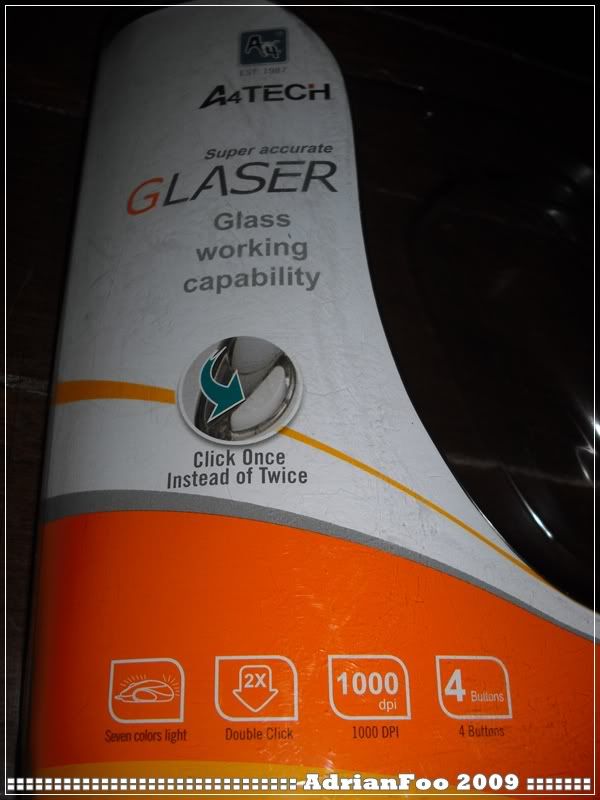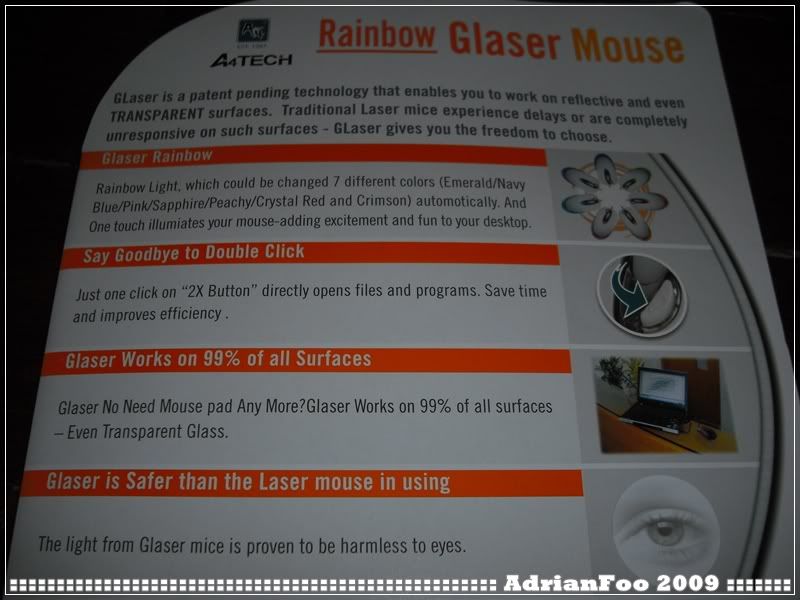 Comes with USB to PS/2 Converter too.
MY COMPLAINS:
A4-Tech X6-287D Rainbow Glaser Mouse cost me RM 39.00 during the third PIKOM PC Fair 2009 in Sabah. During normal period, it may cost about RM 49.00 & RM 52.00 for Peninsular Malaysia & East Malaysia respectively (if I'm not mistaken).
The main reason I loved this mouse so much…
Twinkling rainbow light.
The most important of all that most A4Tech mouse has was the "2X button". A lazy person like me definitely wants to have such button whenever I need to double click something. All I need to do was to move my index finger slight to the right to press such button.
Between Glaser, Laser and Optical?...
No RED light sensor at all.
I was being told that Glaser mouse works on transparent glass surface. I've tried but it doesn't work at all. Maybe due to the thickness of the glass. A thumbs down for it?
A generous wire length of this mouse made me ended up to do this…
LoL!
A4-Tech X6-287D Rainbow Glaser Mouse doesn't mean for desktop because of the wire length (which also includes USB to PS/2 Converter). I bought this mouse because I found out it matched with my notebook.