3 papers down and 2 more to go. I just can't wait to roll carpet to mark the end of my Year 2 Semester 2 in Computer Engineering course. This week…
House owner came and ordered us to replace our study chairs with the wooden ones.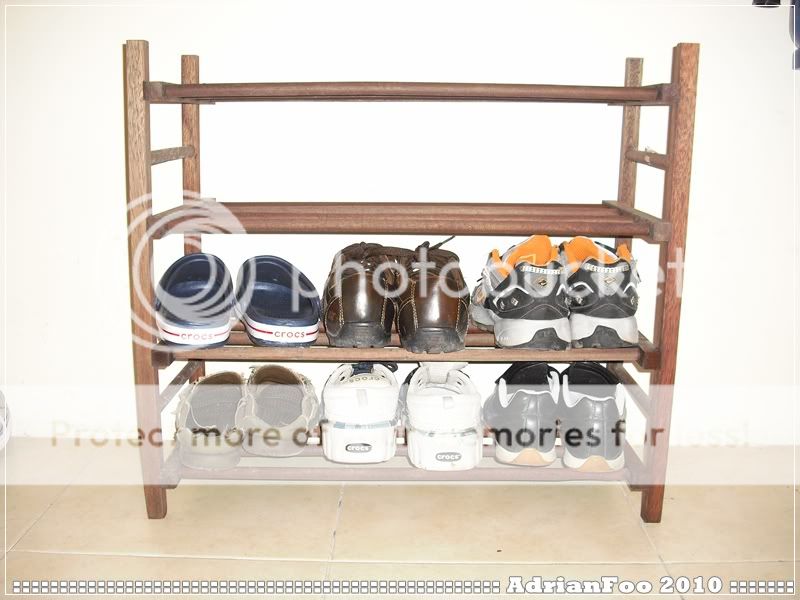 Shoe racks as well provided by house owner. Can place my 6-7 pairs of footwear neatly.
SMS from my father…
I gotta be a prodigal son in another way…