Another part of my life has come to a conclusion of a chapter. For the past three years, I've been pursuing my tertiary education. Here's out it went...

I was being offered by UTAR for Bachelor of Information Technology in Computer Engineering. 3 years degree course. Therefore left Kota Kinabalu, Sabah for Kampar, Perak on 15 May 2008. Click
here
.
This is the place where I stayed. Comparing this picture in year 2008 with today, it has changed a lot. Can't believe I've stayed here for the passed 3 years. Click
here
.
I cycled to campus. Even cycle for meal and entertainment with my housemates and course mates. And that's how I got a darker complexion. Click
here
.
Started to wear contact lenses because I don't feel like being nerdy person during lecture. Click
here
.
I had the worst nightmare ever the moment I had my FIRST haircut in Kampar. Click
here
.
Get to taste most of Malaysia's famous food in Kampar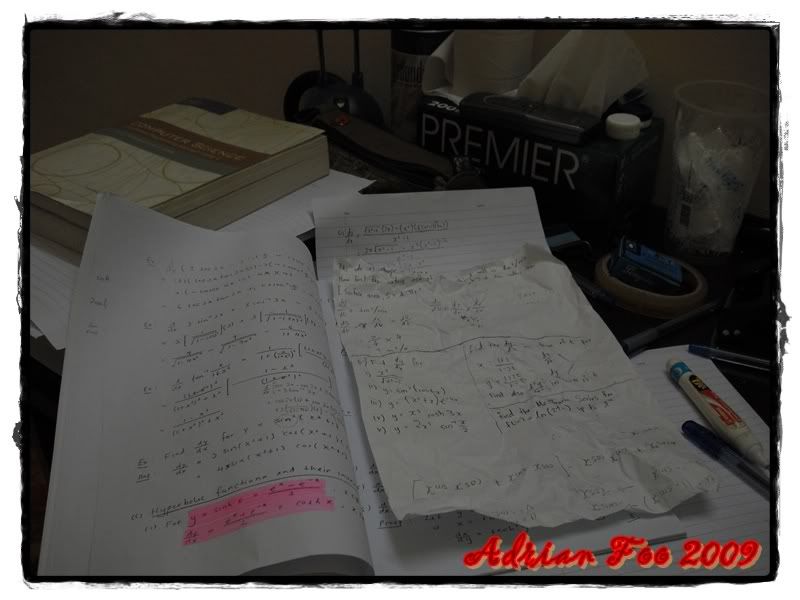 Worst moments I had during my tertiary education, ASSIGNMENTS! There was this freaking assignment that I have no choice but to skip breakfast and lunch. Only as late as 3.00p.m., I can eat a horse up and off to bed around 4.00 p.m. Snoozed MAX!
"No time to eat, No time to sleep and No time to shit!"


I must thank to all my housemates and course mates for celebrating my birthdays. Click
here
,
here
and
here
.
Lastly, the most memorable experience during tertiary life...

These are part of the
odds and ends, ups and downs, bits and bites.
There's more actually but LAZY to mention in this post. 3 years...
Thanks guys! I have such a wonderful journey and life here in Kampar, Perak. Hope you guys have a successful future!